Welcome to
MingXing Electronic(DongGuan) Co.,Ltd.

Service Hotline1812854185313790684810
CATEGORIES
Hotline : 1812854185313790684810
Die R&D team

As the precise products are from exquisite dies, we make process analysis and control with our own several industrial senior design engineers by taking advantage of special hardware die CAD design platform and tools, such as QFD, DOE and DFMEA to ensure the dies are featured by precision, reliability and advancement.
Strict control of product quality

Provided with all kinds of high-precision detection instrument, such as one-key automatic measurement instrument and projector, Quality Department implements ISO 9001: 2005 quality management system and abides by manufacture process of system organization product strictly in order to ensure all processes are controlled and the products are featured by high quality.
High efficient production team

With elaborate maintenance, the production equipment and stamping die have excellent properties to ensure stable production and processing ability. The improved production technology process was built → incoming inspection → production & manufacture → process monitor → product detection →shipment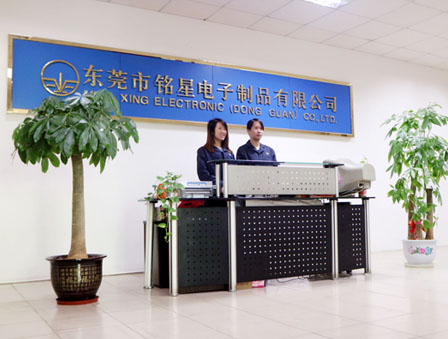 ABOUT MINGXING
Established in August 1998 with registered capital of RMB 5 million, Mingxing Electronic (Dongguan) Co., Ltd. (hereinafter referred to as "the Company") is located at Xiayicun Industrial Area, Shijie Town, Dongguan City, Guangdong Province, P.R.C. With over 4,000 m2 plant and 100 employees at present, the Company is specialized in hardware stamping, die development and electronic spare part production, such as hardware spare parts of high and low frequency transformer...
【Details】
Top